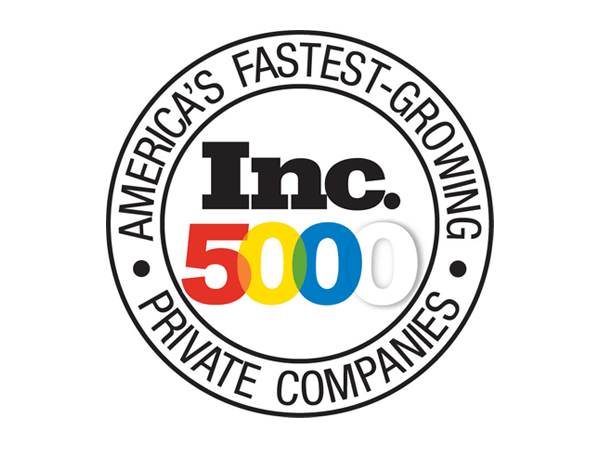 Hyperion Named One of America's Fastest-Growing Private Companies for 2nd Consecutive Year
Company Rises Nearly 500 Places on the 2016 Inc. 5000 with Year-Over-Year Sales Growth of nearly 250%
Sugar Land, TX – September 20, 2016 – Hyperion Global Partners, a premier business and technology consulting practice to the legal profession, is proud to announce it has been named to the 35th annual Inc. 5000 list, recognizing the fastest-growing private companies in America, for the 2nd consecutive year. Hyperion earned its spot on the list for achieving 244% year over year growth. The company moved up nearly 500 places from last year's ranking.
"We are thrilled to be recognized as one of the fastest-growing companies in America and privileged to be included on the Inc. 5000 list for the 2nd consecutive year," said Eyal Iffergan, President of Hyperion. "To be honored again is a testament to our consultancy of experts working together not only to achieve best-in-class results but to consistently exceed expectations for our clients."
Founded in 2009, Hyperion provides business and technology consulting services to the legal profession, including AmLaw 250 law firms and Global 1000 legal departments.
"Hyperion's rapid and sustained growth can be attributed to our innovative expertise model, delivered via structured methodologies by the most experienced legal operations and practice management consultants in the business," said Iffergan. "Our innovation is in the way we deliver expertise and value to our clients – we don't sell time but instead deliver fixed-fee solutions. This truly one-of-a-kind approach has resonated deeply with our clients, who have honored us with high satisfaction and acclaim."
The 2016 Inc. 5000, unveiled online at Inc.com, is the most competitive group in the list's history. The Inc. 5000's aggregate revenue is $200 billion, and the companies on the list collectively generated 640,000 jobs over the past three years, or about 8% of all jobs created in the entire economy during that period.
"The Inc. 5000 list stands out where it really counts," says Inc. President and Editor-In-Chief Eric Schurenberg. "It honors real achievement by a founder or a team of them. No one makes the Inc. 5000 without building something great – usually from scratch. That's one of the hardest things to do in business, as every company founder knows. "
Hyperion will be recognized, along with other honorees, at the Inc. 5000 event held from October 18 through 20 in San Antonio, Texas. Complete results of the Inc. 5000 can be found at www.inc.com/inc5000.
###

About The Inc. 5000:
The Inc. 5000 is a list of the fastest-growing private companies in the nation. Started in 1982, this prestigious list of the nation's most successful private companies has become the hallmark of entrepreneurial success. The Inc. 5000 Conference & Awards Ceremony is an annual event that celebrates their remarkable achievements. The event also offers informative workshops, celebrated keynote speakers, and evening functions. For more information on Inc. and the Inc. 5000 Conference, visit http://conference.inc.com/.