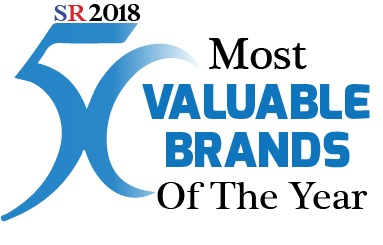 Hyperion Named Among Top 50 Most Valuable Brands of 2018
Leading Online and Print Resource for Business and Technology Professionals Recognizes Consultancy for its Innovations in Legal Operations Transformation
SUGAR LAND, Texas (May 2, 2018) – Hyperion Global Partners, a premier global consultancy for legal business strategy and operations, was named among the top fifty most valuable brands of 2018 by the Silicon Review. The company was recognized for challenging the status quo to become the leader in legal business strategy and operations.
The Silicon Review is a trusted online and print community for business and technology professionals. Its community members include C-level executives and innovative business professionals in enterprise solutions. It is widely known as a neutral source for decision makers in covering established solution providers and upcoming hot enterprises.
Hyperion Global Partners, the premier business and technology consultant practice to the legal profession, "brings a fresh approach to collaborating with clients on technology and business management issues." wrote the Silicon Review Team in its Top 50 Most Valuable Brands report. "[The company is] widely acclaimed in the marketplace for their innovative approach, establishing a presence of immense influence."
Hyperion Global Partners offers advisory services to AmLaw 200 law firms and Global 1000 corporations to make intelligent, fact-based decision about how to improve their operational performance. The company is led by president and CEO Eyal Iffergan, who brings 20 years of broad-based legal process and technology experience to managing influential global practices and companies.
"We're gratified that Silicon Review has recognized the innovation behind our philosophy to always provide pragmatic, actionable and specific advice and counsel," says Iffergan. "We constantly work to translate our expertise in new and innovative ways and deliver solutions that are consistently ahead of the curve. Hyperion clients hire us for our expertise but retain us to help lead, improve and transform their organizations."
Hyperion Research, a division of Hyperion Global Partners, was also lauded in the report as the legal industry's only independent and analyst-based research and advisory team. Hyperion Global Partners' annual MarketView™ report is recognized as the definitive guide to legal technology, and provides in-depth analysis of key segments, including solution definitions and provider landscape, and market sizing and adoption scenarios. The consultancy is also known for its TrendView™ reports that provide unparalleled insights into the leading trends in legal strategy and operations technology.
To learn more about Hyperion Global Partners, please visit www.hyperiongp.com.