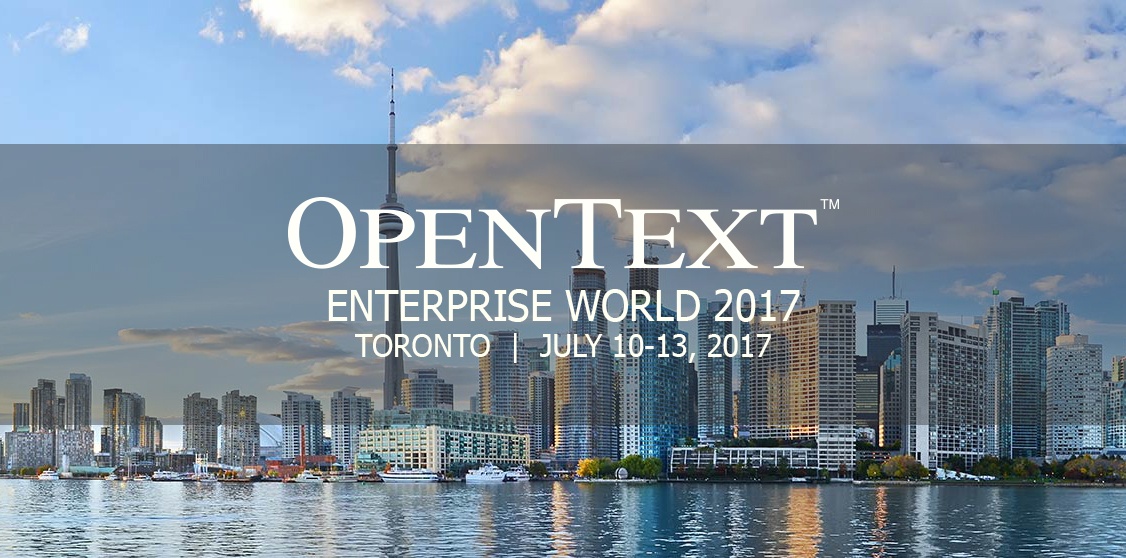 Hyperion Executive To Deliver Keynote About the Impact of Digital Disruption on ECM at OpenText Enterprise World 2017
Christopher Packal to share insights and perspectives on modern information governance and the future of Enterprise Content Management
SUGAR LAND, TX - July 10, 2017 - Hyperion Global Partners, a premier business and technology consulting practice to the legal profession, announces that Director Christopher Packal is scheduled to speak at the OpenText Enterprise World 2017 Conference as part of the eDOCS Keynote Address. The Presentation, A Glimpse Into the Future of ECM, will take place at the Metro Toronto Convention Centre, Toronto, Canada on July 12 from 1:00-2:50 PM.
Christopher Packal, leader of the company's Strategic vCIO practice, will anchor the opening keynote of eDOCS track about how to prepare for the future of ECM. The interactive presentation will feature compelling new research, metrics and best practices that define what innovation in enterprise content management and practice operations looks like today. The session and the track it introduces will showcase how organizations can leverage modern ECM technologies and approaches to derive meaningful insights from their information, including insights and strategies for automation, on-demand self-service, design and delivery of digital experiences, predictive analytics, big data solutions and the digital supply chain.
"Today's disruptive technologies have radically transformed both enterprise and consumer spaces, re-shaping our expectations of how we work, how we collaborate, and how we conduct business," stated Hyperion's CEO, Eyal Iffergan. "Our team has helped pioneer some of the most progressive modern approaches to ECM and how to harness the enormous value of institutional knowledge for higher quality work product and better outcomes. We're honored to share our insights and experiences at OpenText's Enterprise World, a venerated forum dedicated to showcasing the opportunities of today's digital disruption."
OpenText Enterprise World is an annual user conference dedicated to providing a platform to discuss the opportunities and challenges of modern information management and understand the trends that will define the future of business. A unique gathering of organizations leading the digital revolution, the conference is an opportunity to connect with OpenText executives, industry thought leaders and hundreds of peers at the precipice of the revolution and gain the knowledge to achieve their digital future.
"Our capacity to generate and collect information is greater than at any time in human history; deriving meaningful insight from that information is the next major transformative activity for business," says Packal. "We're thrilled to participate at this year's Enterprise World, and look forward to sharing our experience, vision and insights about the future of ECM and actionable strategies for modern information governance."
The Opening Session is part of the eDOCS track of OpenText Enterprise World, July 10-13 at the Metro Toronto Convention Centre, Toronto, Canada.
More information on the event can be found at http://www.opentext.com/campaigns/enterprise-world-2017.
###