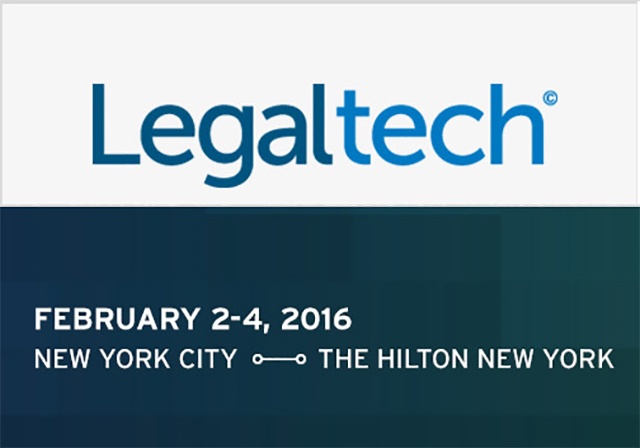 Hyperion CEO to Lead Emerging Tech Session at Legaltech
Hyperion Executive to Lead Industry Innovators in Dialog About Operational Excellence at Legaltech New York
Sugar Land, TX ­– January 26, 2016 – Hyperion Global Partners, a premier business and technology consulting practice to the legal profession, announces that company president, Eyal Iffergan, is scheduled to speak at Legaltech New York as part of the Emerging Technology track. The presentation, Innovation in Law Department Operations: Enterprise Legal Management (ELM) for the 21st Century, will take place in the Sutton Center room on February 3, 2016 from 4:00–5:00 PM.
Eyal Iffergan, President of Hyperion, will facilitate a panel discussion of legal operations leaders, featuring David Cambria, Global Director of Operations, Law Compliance and Government Relations at Archer Daniels Midland Company, Brian McGovern, SVP and Legal Chief Data Officer at AIG, Libby Troughton, Sr. Manager of Legal IT at The Home Depot, and Eric M. Elfman, CEO and Founder of Onit. The interactive and conversational presentation will feature compelling new research, metrics and best practices that define what innovation in law department management and operations looks like today. While facilitating the panel and audience to relate their own experiences and anecdotes, the session will tackle the following topics:
Innovation in Law Department Operations
Executive Attitudes and Priorities about legal operations and technology
Where GC's are investing in 2016
Performance Management and KPIs for Outcomes
Legal Operations maturity
Achieving Operational Excellence
"Legaltech NY seems to bring the legal world together every February, and we really enjoy participating in their leadership and education programs," stated Iffergan. "This session will bring some of the industry's leading LDO leaders to lead share insights, anecdotes and lessons learned about the most critical transformation initiatives of the day. It promises to be spirited and stimulating, and I'm excited to be a part of it!"
The session is part of the Emerging Technology Track of Legaltech New York, February 2-4, 2016 at the New York Hilton.
More information on the event can be found at www.legaltechshow.com.