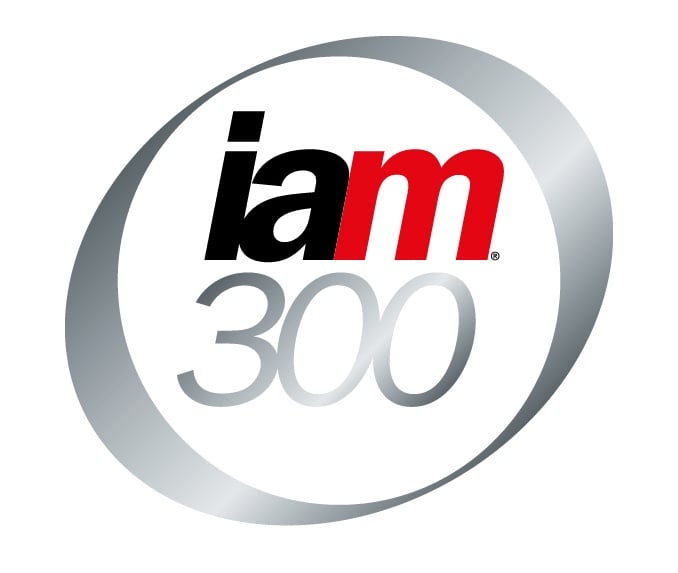 Hyperion CEO Eyal Iffergan Named Leading IP Strategist by IAM 300 for 2nd Year In A Row
The IAM Strategy 300 recognizes the world's leading IP Strategists and reflects growing importance of IP value creation expertise
SUGARLAND, TX - July 19, 2016 - Hyperion Global Partners, a premier business and technology consulting practice to the legal profession, is proud to announce that company CEO, Eyal Iffergan, has again been named to the IAM Strategy 300 – The World's Leading IP Strategists, published online by IAM. The unique guide – compiled by in-depth research by a team of IAM specialists based in London, Washington DC and Hong Kong – represents a highly curated list of individuals that possess world-class skills in the development and roll-out of strategies that maximize the value of patents, copyright, trademarks and other IP rights.
"It's truly an honor to be recognized again amongst this prestigious group of 'world class' IP experts," said Iffergan. "The IAM Strategy 300 publication continues to be a highly-esteemed global source for IP thought leadership, so this is a true reflection of our continued commitment to providing IP expertise and value creation for our clients and the market at large."
The IAM research team spoke to a wide range of senior corporate IP managers in North America, Europe and Asia, as well as third-party IP service providers, in order to identify these IP leaders: men and women whose business is the creation, development and deployment of strategies that enable IP owners to gain maximum value from their portfolios. Only those individuals nominated multiple times by different parties as outstanding IP strategists are listed in the IAM Strategy 300.
"IP helps to drive the 21st century economy, creating strong incentives to invest in the creation and roll-out of brands and all types of content, as well as the innovation process. This makes IP strategists more important than they have ever been before. Their ability to create significant value makes them indispensable, wherever in the world they operate," says IAM editor Joff Wild. "Since it was launched, the IAM Strategy 300 has become the go-to guide for those seeking to find out who leads the way when it comes to IP strategy. We invest considerable time and effort into identifying the right candidates for inclusion and we salute all those who have made it into the final publication. For the work they do, they deserve this recognition."
The IAM Strategy 300 is available in printed format and online at www.IAM-media.com/strategy300.
###
About IAM
IAM (www.IAM-media.com) is produced in London by the IP Division of Globe Business Media Group and reports on intellectual property as a business asset. Its primary focus is on how intellectual property can be best managed and exploited to create corporate value. The publication's core readership comprises senior executives in IP-owning companies, corporate counsel, private practice lawyers and attorneys, licensing and technology transfer managers, and investors and analysts.
About Hyperion Global Partners
Hyperion Global Partners is a premier global consultancy to the legal profession. We advise Am Law 200 law firms, Global 1000 corporations and other legal service organizations to make intelligent, fact-based decisions about how to improve their operational performance. A consultancy of experts, we focus on helping our clients lead transformation programs with strategic value-based engagement models and legal business expertise in process, operations, organization and technology.
Hyperion Research is the industry's leading source for Legal Solutions Market Intelligence. The profession's leaders, innovators and trend-makers have come to rely on Hyperion Research as the premier provider of independent market research, analysis and advisory services. We provide unparalleled insight to the leading trends in legal strategy, operations, and technology.
Hyperion's analyst-based research and benchmarking informs 8 out of every 10 practice management system selections each year.