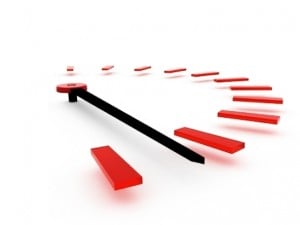 Hyperion Announces 2016 Solution Accelerator Conference
August 17, 2016
Webmaster Admin
Corporate Legal, ECM, ELM, Global Thought Leadership Series, IPM, Solution Accelerator, Thought Leadership, Global Legal E-Billing, Conferences, Company News, Events and Appearances, IP Management
The Highly Anticipated Conference Brings Corporate Law Departments and Law Firm Operations Managers Together with Leading Industry Experts and Solution Providers for Third Consecutive Year
Sugar Land, TX – August 15, 2016 – Hyperion Global Partners, a premier business and technology consulting practice to the legal profession, today announced Hyperion Research's 2016 Solution Accelerator Conference, to be held October 26th at the Ritz-Carlton Tyson's Corner outside Washington, DC. Touted in the industry as the "Get-It-Done Conference," this year's forum will feature three distinctive thought leadership tracks in legal operations – Enterprise Legal Management, Intellectual Property, and Enterprise Information Management.
The full-day event will bring together legal operations managers and administrators with leading Industry Experts and Solution Providers in a highly interactive forum focused on success in legal operations and performance management. Unlike typical professional conferences or trade shows, the Solution Accelerator Conference is laser-focused on ensuring attendees leave the conference with substantial knowledge and understanding that will directly impact their day-to-day work processes and operational improvement initiatives.
"This conference is the only of its kind in the legal market: the opportunity to meet with, discuss, evaluate – and even select! – a legal software or service solution in one highly interactive event," said Eyal Iffergan, president of Hyperion Global Partners. "This year's conference will be our most comprehensive and participatory to date, with a number of exciting enhancements – rooted directly in the extensive feedback we received from prior events – to enhance and nurture the engagement and participation that is the hallmark of the Solution Accelerator."
This year's conference will include expanded Solution Tracks with a highlight on the range of solutions and thought leadership in the legal solutions market. Solution Areas will allow participants to explore the spectrum of Legal Operations Software and Solutions, including:
Matter Management
Electronic Invoicing
IP Portfolio Management
ECM/Document Management
Process Automation & Workflow
Analytics
LPO/Outsourcing
Alternative Legal Services
Docketing
Trademark Renewals
Filing Services
The Solution Accelerator Conference has been designed to focus specifically on implementing Legal Practice Management Solutions for Operational Excellence. The one-day conference is packed with opportunities to share, collaborate, network and connect with peers, innovators, legal technologists, and solution experts alike, all in one forum. Hyperion's Solution Accelerator conferences have garnered wide acclaim by both providers and attendees who've consistently heralded them as among 'the best conferences' in the industry.
Registration is currently available – but as a highly curated event, space is limited. More information on this event can be found at http://www.hgpresearch.com/SolutionAccelerator.
###